MIKIW meeting 2023 Minneapolis
Five medicinal chemistry departments from the Midwest have been gathering at the MIKI(W) meetings for 60 years now. What initially started as a meeting-in-miniature with the four states (Minnesota, Iowa, Kansas, and Illinois) expanded later to include Wisconsin, as well. A remarkable feature of this meeting is that it is primarily organized by the graduate students who select a keynote speaker, fundraise, pick venues, work on producing the merch, etc. Excluding the keynote speaker, who is usually a luminary from an industry or academia, the talks and posters are all given by the students. This grassroots organization is what keeps the costs relatively low. It also is a reminder how scientific meetings were organized before market forces evolved them into commercial products.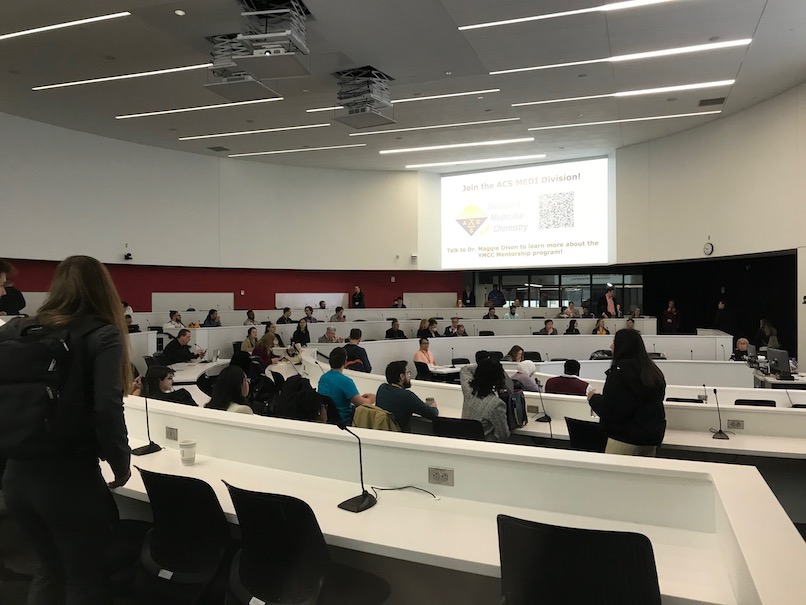 University of Minnesota hosted the MIKIW meeting 2023.
The keynote speaker this year was Dr. Nicole Goodwin, Director of medicinal chemistry at GSK. She talked about high-throughput experimentation, miniaturization of synthesis, and "direct to biology" approaches. Hunger for data doesn't seem to be going away anywhere any time soon.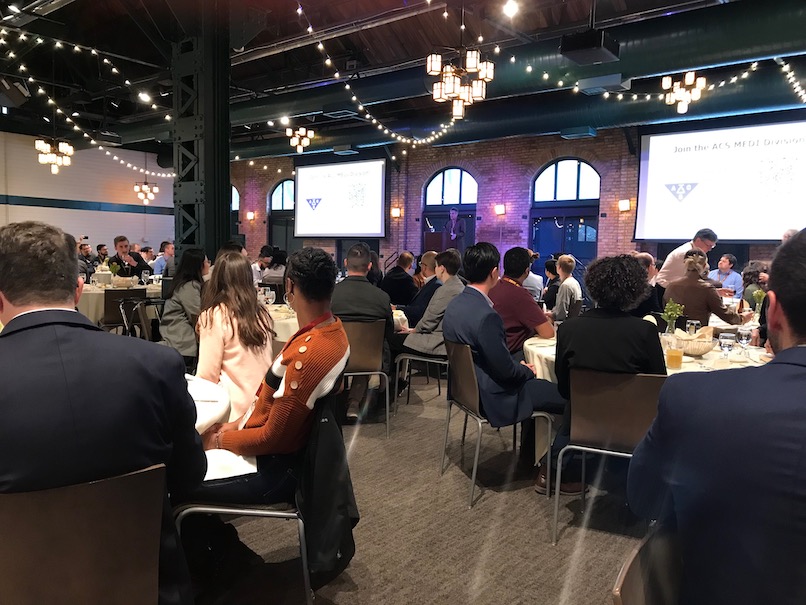 Hunger for data and dinner after a long day of talks.
Not only did the student organizers do an amazing job with the logistics of the conference, some of them picked up a number of awards for posters and talks.
Overall, attending this meeting (like the previous in Iowa City, the virtual one in e-Madison, and the one in Lawrence in 2019) was a great experience. From a brief walk (I snuck out of the two talks) Minneapolis looks like a wonderful city with lots of interesting architecture, art, and nature.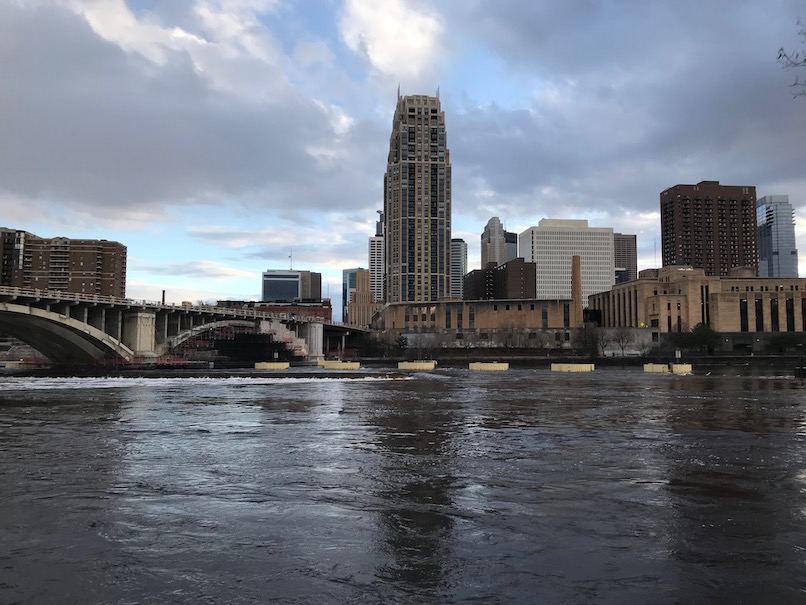 Waterfall on the Mississippi river.